Bibliography
Bibliography: A curated design and art library
by A W I N D O W and
Various Projects, Inc.
for the concept installation space
Over/Under
by
Ladies and Gentlemen Studio
with
SP01
.
Ladies and Gentlemen Studio invited A W I N D O W and Various Projects, Inc. to curate a "reading room" for their installation/showroom during NYxDesign week in May 2017.
The main idea was to select vintage and out of prints books about the different inspirations and references of the studio that inform their different creative processes.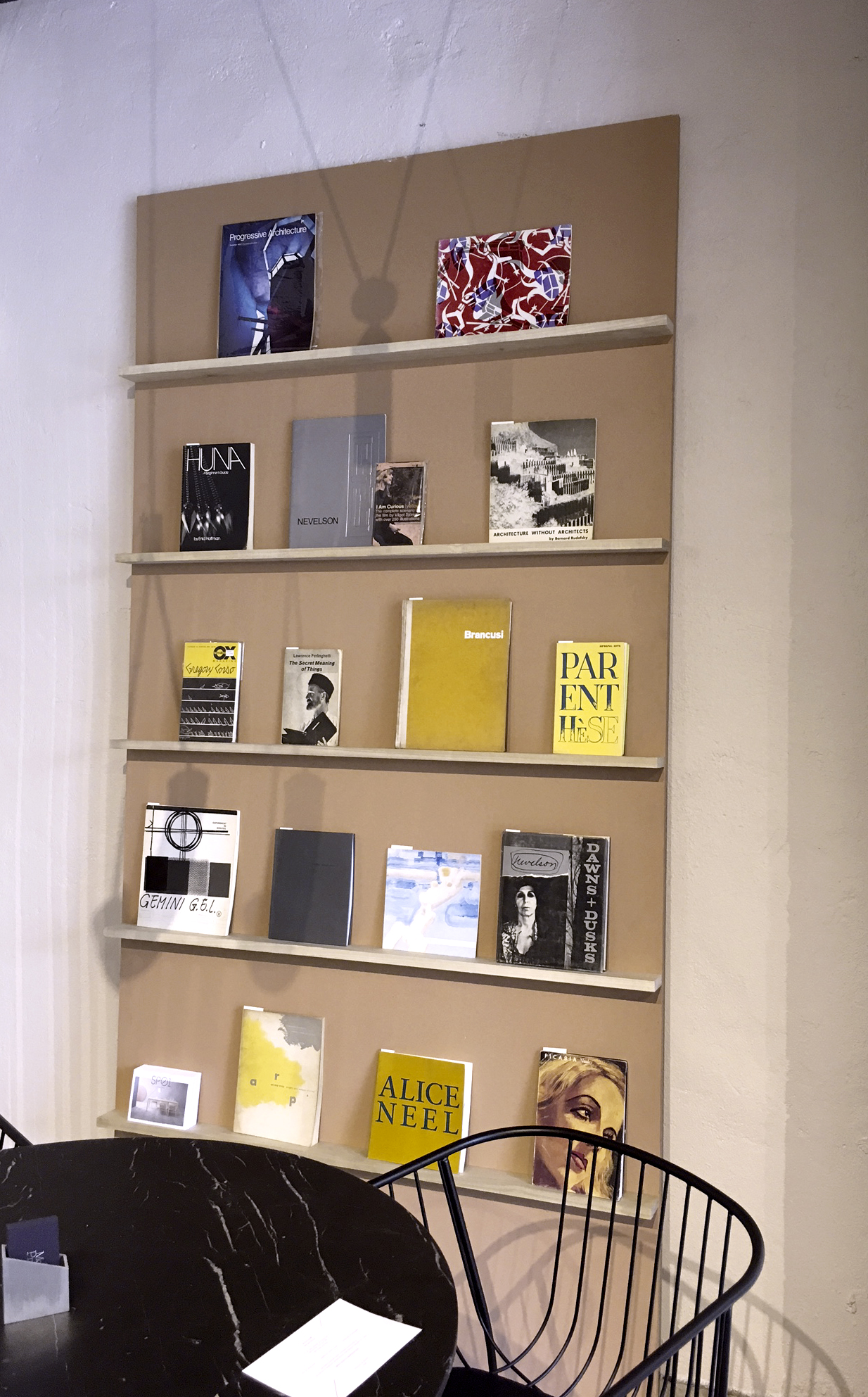 OVER/UNDER was a month long installment in a 1200 sqft space re-imagined by L&G Studio using temporary materials in a purposeful way to create a concept space that is part installation, part stage set, and part showroom. The playful yet refined installation highlights an array of L&G Studio's lighting collection complement with SP01's indoor & outdoor furniture collection.